Shiba Inu - Ticks, Mosquitoes, Fleas, Heartworm, leishmania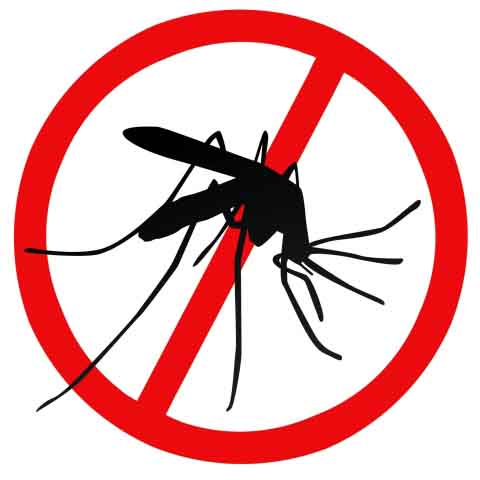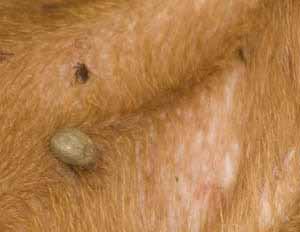 Shiba, Prophylaxis for Ticks Mosquitoes Fleas
WARNING: As written below describes our esperienza.Consultate always your veterinarian.
I added this section because many people ask me, "But what do you use to his dogs?". For my Shiba inu start from April and end in October to treat them with products like Certifect®, Advantix® and DuoWin®. In my opinion, for the mosquitoes and sand flies (gnats) the only good that I experienced is the DuoWin® spray as comes in every corner of the dog. The DuoWin® is to be applied with the gloves, they give 4 sprayed all over the body every 15 days and then is emulsified with the hands. Even if you use the gloves at the end of the application wash the gloves before taking them off with soap and once removed, your hands thoroughly with soap. Advantix® should protect the Shiba Inu also by mosquitoes and sandflies (as written in the package) but I assure you that with those of Lower Padovana not much use. I see that they stick to the Shiba even after a few days from the application especially on the legs. For mosquitoes and sandflies the only one that I really like is the DuoWin®. Certifect® is an excellent product, better than Advantix® and unlike Advantix® that you must give every 25 days, Certifect® và given every 40 days. How well or badly costs are equal only in that there are four Advantix® pippette, while in Certifect are simply 3 pippette. That starts with Advantix® to April and October to proceed with Certifect® and DuoWin® in the months where there is the highest concentration of mosquitoes, fleas and ticks. Keep in mind that while the Advantix® you can commonly be found in pharmacies or online stores (again check the reliability of the site that tarot any), for both the DuoWin® that for Certifect® you must have a prescription . Beware that for Certifect® need a recipe to make a repeatable or cheat for 2 packages (best) because to do all season you need 2 boxes. When you buy these products ask the line 2-10 kilograms. Another product that I used recently is the Frontline® which I then replaced with Certifect® and Advantix® as more powerful. Obvious that mine are only recommendations. Your veterinarian can recommend the best product. Keep in mind that they are all chemicals, insecticides that do not do much good to your dog. The DuoWin® for example is to be used during periods of higher concentration of mosquitoes. There are Internet sites that publish "weather mosquitoes" thus expressing an index of potential infestation. When you see that is the maximum you prevent the DuoWin® as detailed above.




Fleas ticks and mosquitoes
from April to October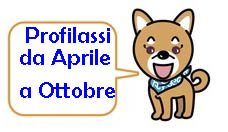 Shiba Inu heartworm and lesmnania
It is clear to everyone that these diseases are transmitted by insects that commonly call mosquitoes (carriers of heartworm) and sandflies that look like mosquito, for leishmaniasis. In the section "Protecting a Shiba Inu with fleas ticks and mosquitoes" I worked to describe the products that I use to protect my Shiba Inu by mosquitoes and sandflies. How to treat heartworm use the Cardotech® for years and I am very well. Usually for the Shiba spezzezzo into small pieces and gave them to do one by uno.Devo say that eats them very willingly and I have never done stories about. I recommend you put him in a box before giving him the Cardotech® and check after a few hours, before releasing your Shiba Inu who has not recovered, or not eaten the tablet Cardotech. Beware that in Italy we are not immune to leishmania. Do not underestimate because there are dogs also present in northern Italy infected with leishmaniasis even if the problem exists in a more maximum in the south of Italy. So if you can make the vaccine to your Shiba Inu. Here, too, ask your veterinarian.




Do not underestimate
the leishmania and filaria.