Shiba Inu - Ticks, Mosquitoes, Fleas, Filaria, Leishmania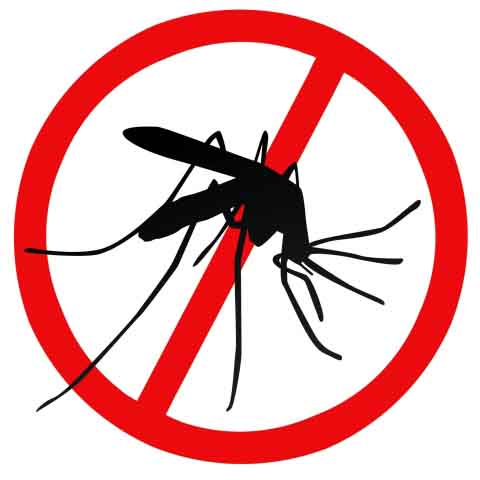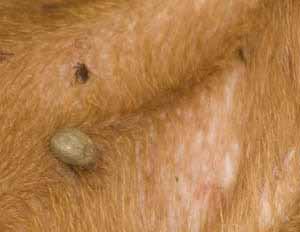 Shiba, Prophylaxis for Ticks Mosquitoes Flea
WARNING: What is written below describes our experience. Always consult your trusted veterinarian.
I added this section because many people ask me "But what do you use for your dogs?". For my Shiba inu part from April and I finish in October to treat them with products like Certifect® or Advantix® or FrontLine TriACT® and DuoWin®. In my opinion, for the mosquitoes and sandflies (pappataci) valid is the DuoWin® spray as it arrives in every corner of the dog. The DuoWin® is to be applied with gloves, 4 sprays are sprayed all over the body every 15 days and then emulsified with the hands. Even if you use gloves, at the end of the application wash the gloves before removing them with soap and once removed, the hands thoroughly with soap. Advantix® and FrontLine TriAct should also protect the Shiba Inu from mosquitoes and pappataci (as written in the package) as well as fleas and ticks but I assure you that with those of the Bassa Padovana are to be applied every 15 days in the months from June to half 'September To save money you can buy the TriAct FrontLine for dogs weighing 40 to 60 kg which contains 6 ml of active ingredient. At this point, aspirate it with a syringe and remove the needle. Give every 15 days 2 ml of product and store in the fridge in the fruit department. For example the Avdantix take the pack for dogs from 25 to 40 kg which contains 4ml of active ingredient and you can use it 2 times always by sucking the 4ml with the syringe and storing it in the refrigerator. Certifect® is an excellent product and goes every 40 days. As good or bad costs are equal only that in Advantix® there are 4 pippette, while in the Certifect are simply 3 pippette. Here I start with FrontLine TriAct® in April and October and in the months where there is the greatest concentration of mosquitoes, fleas and ticks I apply them every 15 days. On balance, using the syringe method, the most economical and well-finished product on the market remains FrontLine TriAct®. Keep in mind that while the Advantix® and the FrontLine TriAct® can be commonly found in pharmacies or in online stores (even here check the seriousness of the site that tarot exists); for the DuoWin® that for the Certifect® one must have the medical prescription. Careful that for the Certifect® you need a repeatable recipe or get one for 2 packs (best) also because to do the whole season you need 2 boxes. Another product that I recommend is the Frontline® which I believe does not need references that, unlike the FrontLine Tri Act, does not cover mosquitoes®. Of course mine are just tips. Your vet will advise you on the best product. Keep in mind that they are all chemicals, insecticides that do not do your dog very well. The DuoWin® for example is to be used in periods of higher concentration. There are sites that publish the "weather mosquitoes" therefore express a potential index of infestation. When you see that it is at best prevent. I now use the TriACT® FrontLine from April to May one pietta per month, from June to September 2 pipettes per month and then one in October. This covers me fleas, ticks, sandflies, flies, horseflies and mosquitoes. When your vet offers you new products, you have to ask if they cover all these insects. For the filariasis I use another product that I list below.




Ticks Fleas and mosquitoes
from April to October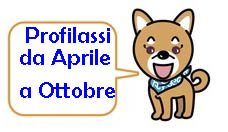 Shiba Inu leishmania e Filaria
It is clear to everyone that these diseases are transmitted by insects that we commonly call mosquitoes (carriers of heartworm) especially tigers mosquitoes and phlebotomies that resemble mosquitoes, for lesmaniosis. In the "Protecting a Shiba Inu from flea ticks and mosquitoes" section, I dealt with describing the products I use to protect my Shiba Inu from mosquitoes, sandflies, fleas, ticks, flies. I have used Cardotek® PLUS as a treatment for heart disease and I have been very happy with it for years. They are very apetible tablets that eat very willingly and have never made me stories about it. I advise you to monitor the dogs after having given Cardotech® Plus and to check after a few hours that your Shiba Inu has not vomited or eaten part of the Cardotek tablet. Attention that in Italy we are not immune to leishmania. Do not underestimate it because there are cases present also in northern Italy even if the problem exists in a more massive way in southern Italy. I remind you that every year you have to do the Elisa Test to your dog that consists of a blood sample that tells you if your dog has or not filariasis. The products against filaria weaken the eggs that enter the body of the dog but do not eradicate the heartworm. If the dog has a heart condition the only test that can tell you is the Elisa test. Also ask your vet here.


In April, do the
test Elisa at your Shiba Inu
FRONTLINE TRI ACT (pipettes to be applied to the skin)
Ticks, mosquitoes, fleas, phlebotomists, horseflies, flies.
05 - 10 KG 1.0ML Fipronil 67.6mg Permethrin 504.8 mg E321 1.125MG
10 - 20 KG 2.0ML Fipronil 135.2mg Permethrin 1009.6 mg E321 2.25 MG
20 - 40 KG 4.0ML Fipronil 270.4mg Permetrine 2019.2 mg E321 4.50 MG
40 - 60 KG 6,0ML Fipronil 405,6mg Permethrin 3028,8 mg E321 6,70 MG
ADVANTIX (pipettes to be applied to the skin)
Fleas, mosquitoes, lice, larvae of fleas, ticks, pappataci, horse fly.
VALID FOR 4 Dogs / 1 ML TO DOG
04 - 10 KG 1.0ML Imidacloprid 100mg Permethrin 500mg E321 1.0MG
10 - 25 KG 2.5ML Imidacloprid 250mg Permethrin 1250mg E321 2.5MG
25 - 40 KG 4.0ML Imidacloprid 400mg Permethrin 2000mg E321 4.0MG
ADVOCATE (pipettes to be applied to the skin)
Fleas, ear mites, sarcoptic mange, demodicosis, dirofilariasis, gastrointestinal nematodes.
0 - 04 KG 0.4ML Imidacloprid 40 mg Moxidectin 10 mg
04 - 10 KG 1.0ML Imidacloprid 100mg Moxidectin 25 mg
10 - 25 KG 2.5ML Imidacloprid 250mg Moxidectin 62.5 mg
25 - 40 KG 4.0ML Imidacloprid 400mg Moxidectin 100 mg
CERTIFECT (pipettes to be applied to the skin)
Mosquitoes, ticks, fleas, lice.
02 - 10 kg 1,07ML Fipronil 67 mg / (S) -Methoprene 60,3 mg / Amitraz 80 mg
10 - 20 kg 2.14ML Fipronil 134 mg / (S) -Methoprene 120.6 mg / Amitraz 160 mg
20 - 40 kg 4.28ML Fipronil 268 mg / (S) -Methoprene 241.2 mg / Amitraz 320 mg
40 - 60 kg 6.42ML Fipronil 402 mg / (S) -Methoprene 361.8 mg / Amitraz 480 mg
CARDOTEK PLUS (chewable tablets)
Prevention of cardio-pulmonary filariasis, ascaridiosis, ankylostomiasis.
Chewable tablets 68 mcg. Body weight up to 11 kg
136 mcg chewable tablets Body weight from 12 to 22 kg
Chewable tablets 272 mcg. Body weight from 23 to 45 kg
INTERCEPTOR PLUS (tablets)
Fleas, Heart filariosis, Hookworms, Ascarids, Trichocephalic.
Interceptor plus 5.75 mg (green) - dogs from 5 to 11 kg;
Interceptor plus 11.5 mg (yellow) - dogs 12 to 22 kg;
Interceptor plus 23.0 mg (white) - dogs 23 to 45 kg;
NEXGARD SPECTRA (chewable tablets)
Fleas, ticks (to be exposed to the active ingredient fleas and ticks must attach to the host and start the meal of blood) roundworms, hookworms, tricurides, heartworms cardio-pulmonary.
03.5 - 07.5 kg, Afoxolaner 18.75 mg, Milbemycin oxime 03.75 mg
07.5 - 15.0 kg, Afoxolaner 37.50 mg, Milbemycin oxime 07.50 mg
15.0 - 30.0 kg, Afoxolaner 75.00 mg, Milbemycin oxime 15.00 mg
30.0 - 60.0 kg, Afoxolaner 150.00 mg, Milbemycin oxime 30.00 mg